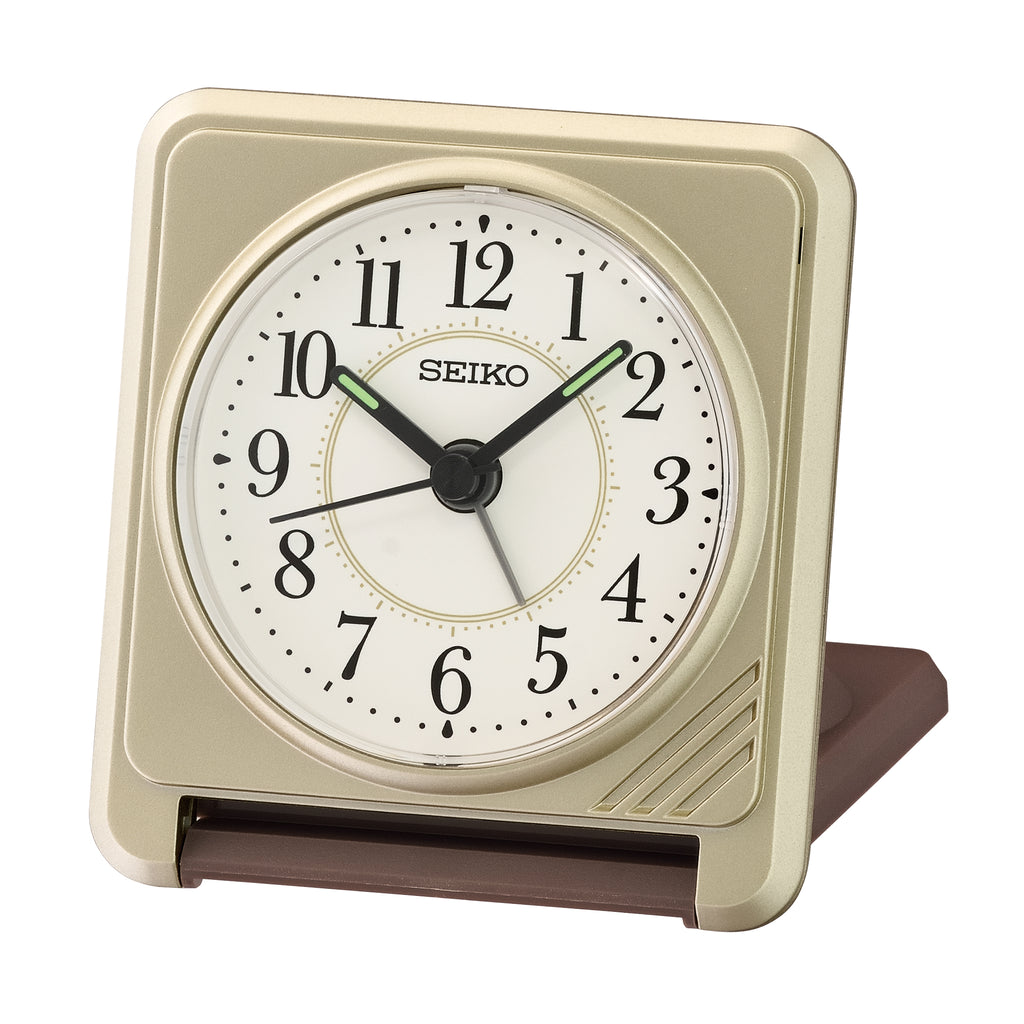 SEIKO CLOCKS INDIA
QHT015F Travel Alarm clock
Seiko pocket size travel alarm clock with foldable enclosure, features light and LumiBrite® for improved visibility in dark, ascending beep alarm and snooze.
Flip-Up pocket size travel alarm clock
Gold & Brown case with black dial (Synthetic material)
Ascending beep alarm 
Light by pressing the screen
Snooze by pressing the screen
LumiBrite® hands and markers
7.8 H x 7.2 W x 2,4 D cm
Battery: 1 x AAA
A Product of Seiko Clock Inc., Japan
Country of Origin/Manufacture - Seiko Clocks Hong Kong Ltd, China.
Importer/Packaging - Seiko Watch India Pvt Ltd, 874, Temple Vista Ground Floor, Indiranagar, Bangalore
Our endeavour is to make the products reach you within 4 - 7 Business days for all major cities, from receipt of order and payment depending on the address for delivery.
Once products are delivered to you and accepted as accurate and as per the original order, there is no refund or replacement possible.
To know in detail about our policies, please click